Maintenance of fish protection structures
Special consideration is given to elaboration of fish protection structures. These are facilities for fish protection and averting the fish disaster or its damage with streaming direction to secure area. Fish guiding and fish protection structures are applied not to give the possibility for fish to get to dangerous areas as dams or hydroelectric power station, etc. Fish protection structures let to protect fish juveniles and full-grown fish form different dangerous areas directing it to safe waters areas.
Fish protection structures are divisible into three groups: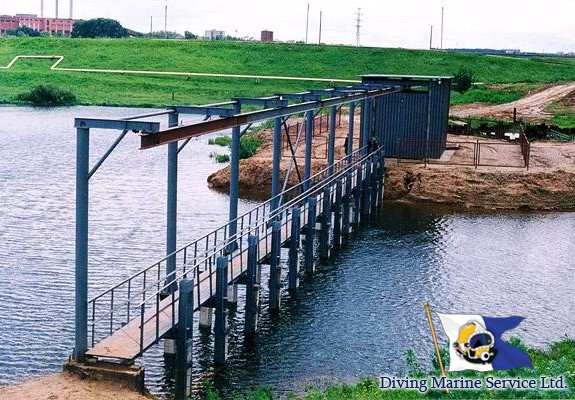 Mechanical structuresares are arrangements making mechanical barrier for fish before water intake works. The present type of fish protection structure is the most popular in the world because of its simple construction and availability at the market. Mechanical structures are divisible into the following:
straining fish protectors, such as gratings, hedges, embankments, rubbleworks and filters of different constructions;
netted fish protectors: plane grating, revolvable stripe gratings and revolvable gauze cylinders.
Depending on method of disposal the fish to fish diversion there are the following mechanical structures:
fish protection with fish diversion, such as plane grating, shuffle belting and revolvable gauze cylinders
fish protection without fish diversion: gauze cones.
Hydraulic fish protection structures – these are arrangements making hydraulic circumstances before water intake works which prevent fish ingress to water intake works and direct it to safe areas. Floated wood gratings, umbrella-type fish protectors, deflector baffles, louver fish protectors, burier-type fish protectors are much used. The most tried and true are buried type fish protectors and louver ones.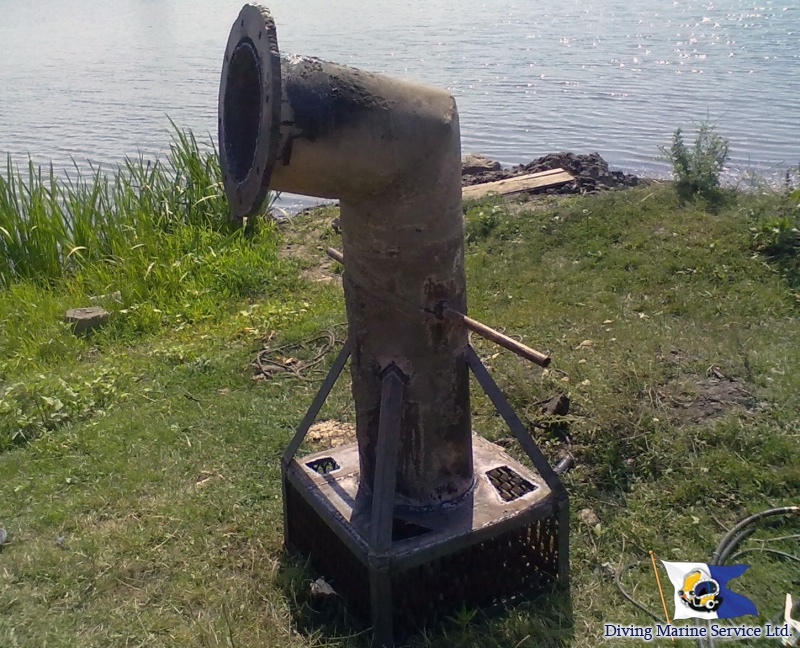 Physiologic structures – these are arrangements which use fish behavioral reactions and cause fright or attract attention. Physiologic structures can have an effect on seeing, hearing, lateral line organs and fish sense of touch. Here individual excitators can be used and its complex also. So the prevention of fish ingress to water intake works is guaranteed with correct water flow. Electric fish protectors are the type of physiologic fish protectors.
The necessity of cleaning the fish protectors or its change appears time to time because of negative influence of water. Metal corrosion, fouling with different algae, siltation are the main problems for fish economies. So inspection of fish protectors, its cleaning, repair and change are the necessary complex of measures for true protection of fish from dying or damage.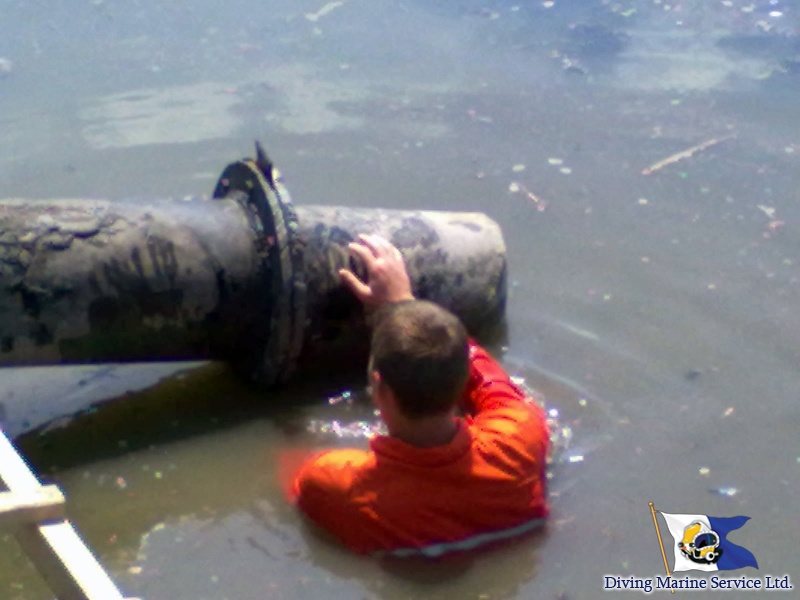 Diving Marine Service Ltd. render the wide range of services as for fish protection:
inspection of fish protection structures;
fish protection structures fault finding;
fish protection structures repair;
making and installation the new fish protection structures.