Underwater engineering works
When somebody speaks about underwater engineering work he has in mind works which are executed by specially trained divers when they survey, build and provide service waterworks and other underwater structures; survey and cleaning the bed surface, lifting the foreign objects from bed surface, etc.
Specialists of Diving Marine Service Ltd. can do such kind of works. They have hundreds of successful operations made. Besides instructive experience our diving company has all necessary certificates and licenses, special equipment also. The equipment lets make diving operation of any complexity.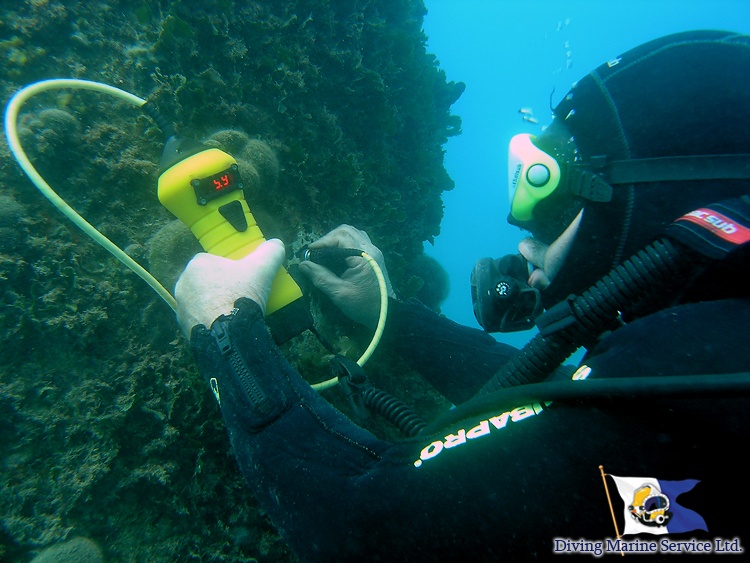 Diving Marine Service Ltd. has the following list of operations for today:
certification of waterworks;
engineering/diving survey of waterworks and appreciation of waterworks engineering status;
project design works as for capital repairs, strengthening, reconstruction and renewal of waterworks in whole and its structural units;
dredging and surveying operations;
survey and repair of mooring berths;
underwater cutting of metal constructions;
underwater video recording;
etc.
Operations presented are executed with high quality and in shortest time possible in all waters at the territory of Ukraine including large ports.