Service ship for providing diving operations
One of the work areas of Diving Marine Service Ltd. is diving services for ships in a roadstead. Not only high qualified specialists of the Company are involved for these purposes but special items which let completing the tasks of different complexity.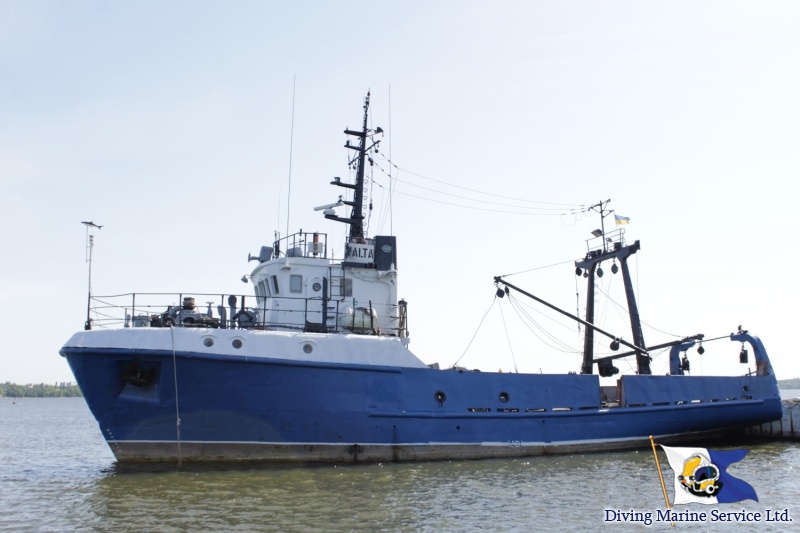 Small size vessel has been obtained in 2015 for making diving operations. It has been upgraded for making the wide range of diving operations in open sea and in ports also.
The vessel is for making the wide spectrum of diving and technical activities in open sea with distance to 100 miles. The vessel can be used in hard weather parameters thanks to its sizes – 22.5×6.8m, diesel engine of 300 hp, two diesel-generators of 20 and 35 kW.
The vessel for making diving operations by Diving Marine Service Ltd. is ideal for the following: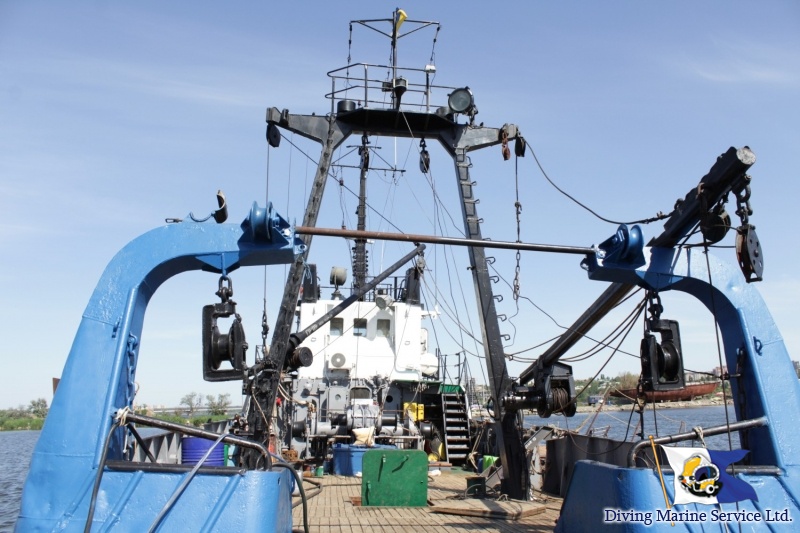 Inspecting and fault detection of the vessel hull in a roadstead;
Vessel repair;
Blades polishing;
Lifting the objections in ports, river channels, inshore water;
Searching and lifting the anchors from inshore water bottom and river channels;
Provision the ships.
Then, making diving operations by our Company specialists became more quick and effective trough using of such modernized vessel.